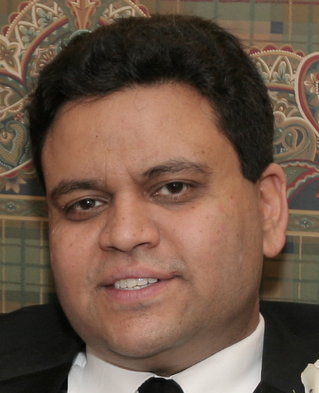 Dr. Garg is a board-certified psychiatrist. He completed his medical school training at the University of Wisconsin School of Medicine (graduating AOA). He concurrently completed a master's degree in Shakespearean Drama from the University of Minnesota. This course of education has made him uniquely able to understand the difficulties of college students, whether in the arts or the sciences or both.
Dr. Garg did his Adult Psychiatry Residency at the UCLA Neuropsychiatric Institute and then completed a 2-year Fellowship in Child and Adolescent Psychiatry at Washington University in St. Louis.
Aside from private practice, Dr. Garg has served as Medical Director of an Adolescent Partial Hospitalization Program and as the Primary Psychiatrist in a Dual-Diagnosis Program.
Dr. Garg recently served over nine years as a Staff Psychiatrist (the only 12-month, full-time MD) at the University of Pennsylvania Counseling and Psychological Services. There he saw undergraduate, graduate, and professional students from Penn for therapy and/or medication management. His patients' evaluations were consistently excellent.
Dr. Garg tailors his treatments to each individual student's needs—always providing solution-focused, compassionate, evidence-based care.